We need a power line filter (it is actually <data filter> or <power line cleaner> ) for houses using Home power line communication products.
This should only pass < 100Hz and filter all above.
This device shall be positioned between energy meter and home distribution.
This positioning won't disturb any power line communication used by smart grid (grid to smart energy meter communication)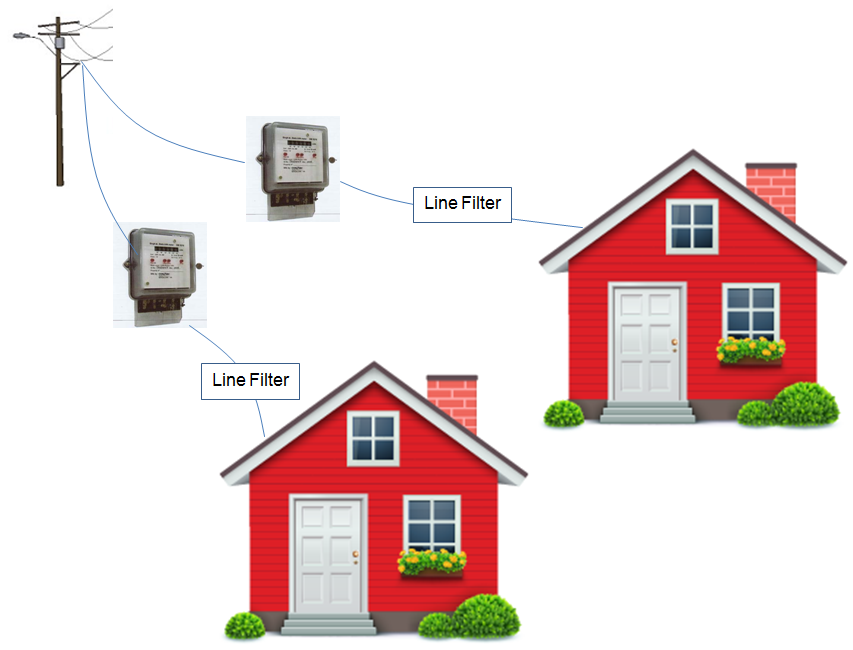 This gives two advantages:
1) your data won't go out of your house (even if you & your neighbor are connected to same grid)
2) your neighbor's data won't enter your house. so no interference with your PLC equipment, hence promised throughput (say order of 500Mbps depending on vendors)
Above diagram shows Line FIlter separating Home PLC networks from each other, and also from SmartGrid PLC
Ad blocker interference detected!
Wikia is a free-to-use site that makes money from advertising. We have a modified experience for viewers using ad blockers

Wikia is not accessible if you've made further modifications. Remove the custom ad blocker rule(s) and the page will load as expected.